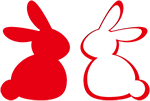 Prayer outside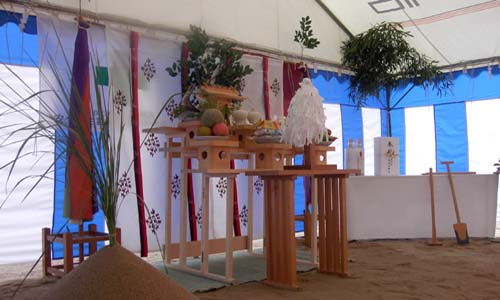 ■Ground-Breaking Ceremony (Jichin-sai)
When a new building is constructed, it is a Shinto ritual to purify the land, to pray for the peace of the site and the safety and security of the construction work, and to protect the family and wish for a prosperous life.
A Shinto priest conducts the Jichinsai at the construction site to pray for the safety of the work.
Prayers can also be offered at the jinja to pray to the kami for the safety of the construction.
■Ridgepole-Raising Ceremony (Johto-sai)
The Johto-sai is a festival held before the construction progresses, the pillars stand, and the ridge beams are raised. The Shinto priest cleanses every corner of the building and prays for the safety of the construction work to come.
■Completion Ceremony (Shunko-sai)
The Shunko-sai is a ceremony held at the end of construction work.We give thanks to the kami for the successful completion of the construction and pray for the peace of the land and the building.
■Purification Ceremony
Kami reside in all things. It is important to purify each of them cleanly and with a new heart, with a sense of gratitude to those kami. We purify each object when you fill a well, cut down a tree, demolish a house or building, or move into a new or used house.
Application form